Customer Consulting Group (CCG) make work-life easy by designing, implementing, and supporting Zoho based software solutions that help small and medium sized businesses build better relationships, increase productivity and reduce paperwork.
Our expertise is spread across the following areas:
Based on over 20 years of experience in the industry, our Founder and CEO, Michael Hopwood, knows that making a small change in business can have a big impact. However, too much change at one time often results in a slower realisation of the intended benefits, and in some instances, an inability to realise the benefit at all. As a result, we often recommend starting small and watching the impact grow before introducing the next change. We call this "The Ripple Effect" and believe in the associated benefits of taking this approach so much that we designed our logo as a visual representation of it.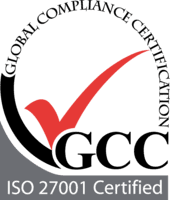 CCG understands that in today's society, keeping information secure is paramount. To demonstrate our dedication to ensuring our client's data remains secure throughout our engagements, CCG obtained ISO 27001 certification in August of 2021. ISO 27001, also known as ISO/IEC 27001, is an internationally recognised structured methodology dedicated to information security and related risk management processes. CCG is one of a very select few systems integrators and consulting firms in Australia that have achieved this certification.

In addition to our ISO 27001 certification, CCG has been awarded a spot in APAC CIOOutlook's Top 10 CRM Consulting/Services Companies in 2019 and 2023, Business Talk Magazine's 10 Most Dynamics Companies to watch in 2021 and recognised as a finalist in the 2019, 2020, 2021 & 2023 Local Business Awards, as well as the 2020, 2021 & 2023 Small Business Champions Awards and Highly Recommended in the 2021 & 2023 Australian Achiever Awards. These accolades are testament to the well-respected reputation that CCG has earned in the industry.

On behalf of Zoho, we would like to express our sincere appreciation to you for your seamless customer service as one of our most renowned partners.
Ever since our company has signed the contract with you, your team has been delivering high-quality work with exceptional professionalism by adding value to Zoho customers. We would like to extend the contract with your company for the years to come. Hope you'll continue providing the quality of services you have been providing so far.
We would like to thank you again and look forward to working with you for the years to come."
Soundarya Mohan
Partner Manager
Bailey Consulting and Training
"The team at Bailey Consulting and Training P/L engaged CCG to assist with project managing the development of an interactive IT program. The project had been managed with minimal outcomes until CCG began to support me and the team.
Together we have developed a program that is state of the art and we are now working with CCG to market and support the program. CCG provides end to end service and support and we would highly recommend them..."

Customer Consulting Group provided us with a professional and outstanding website that has helped us to raise brand awareness and provide customers faster access to our services. Their customer service focus and versatility gave our website the personalised edge with some creative solutions built in to provide the functionality we really needed.
Ausure Macarthur is very happy with the CCG service and would be happy to recommend to others.